2021 Non Trekking Kokoda ANZAC History Tour (9 Day Trip)
Dates
All dates listed are subject to change based on COVID updates and government travel restrictions.
The first and last day of this adventure includes your international travel to and from Port Moresby as well as accommodation on the first and last night.
Important: Refer to the specific tabs for full details on this event, particularly [booking info] so you understand the conditions prior to following the [Book Now] link.
Alternatively, exclusive group treks (minimum 14 participants), to suit your preferred travel dates are available on request.
2021 Non Trekking Kokoda ANZAC History Tour (9 Day Trip)
18 Apr 2021 - 26 Apr 2021
Join us on this incredible 8 day adventure in the footsteps of the Aussie Diggers. Limited group size. Guided by an experienced Australian leader with comprehensive local knowledge, customs and an unwavering passion for history, hidden battle sites, treasures and most importantly its legacy. You will experience the untouched local culture and animated story telling as your guide takes you through the battle sites and wrecks littered around PNG.
More...
Book Now...
Add to Calendar
Experience ANZAC Day like never before! Kokoda and more without the trekking!
Explore all that Papua New Guinea has to offer, immerse yourself in this comprehensive, educational journey into our WW2 history from Port Moresby to the beach heads of Buna, Gona and Sanananda. At Our Spirit, we realise that walking the Kokoda track is not for everyone, so we have created this unique opportunity for participants to visit and experience the sites of the main battlesites without having to endure their hardships. We have also created this non – trekking tour so that you can immerse yourself in the local culture and experience their way of life
From receiving a tribal welcome to visiting plane wrecks and war relics, this tour has it all for those wanting the Kokoda experience without the physical challenge and hardships of walking the Kokoda Track. Importantly, you'll have the opportunity to pay your respects to the diggers at Bomana War Cemetery and to take part in the ANZAC Day ceremony. The is always a very emotional and moving experience enabling participants to reflect on the impact of their sacrifices, so we can enjoy our freedoms today.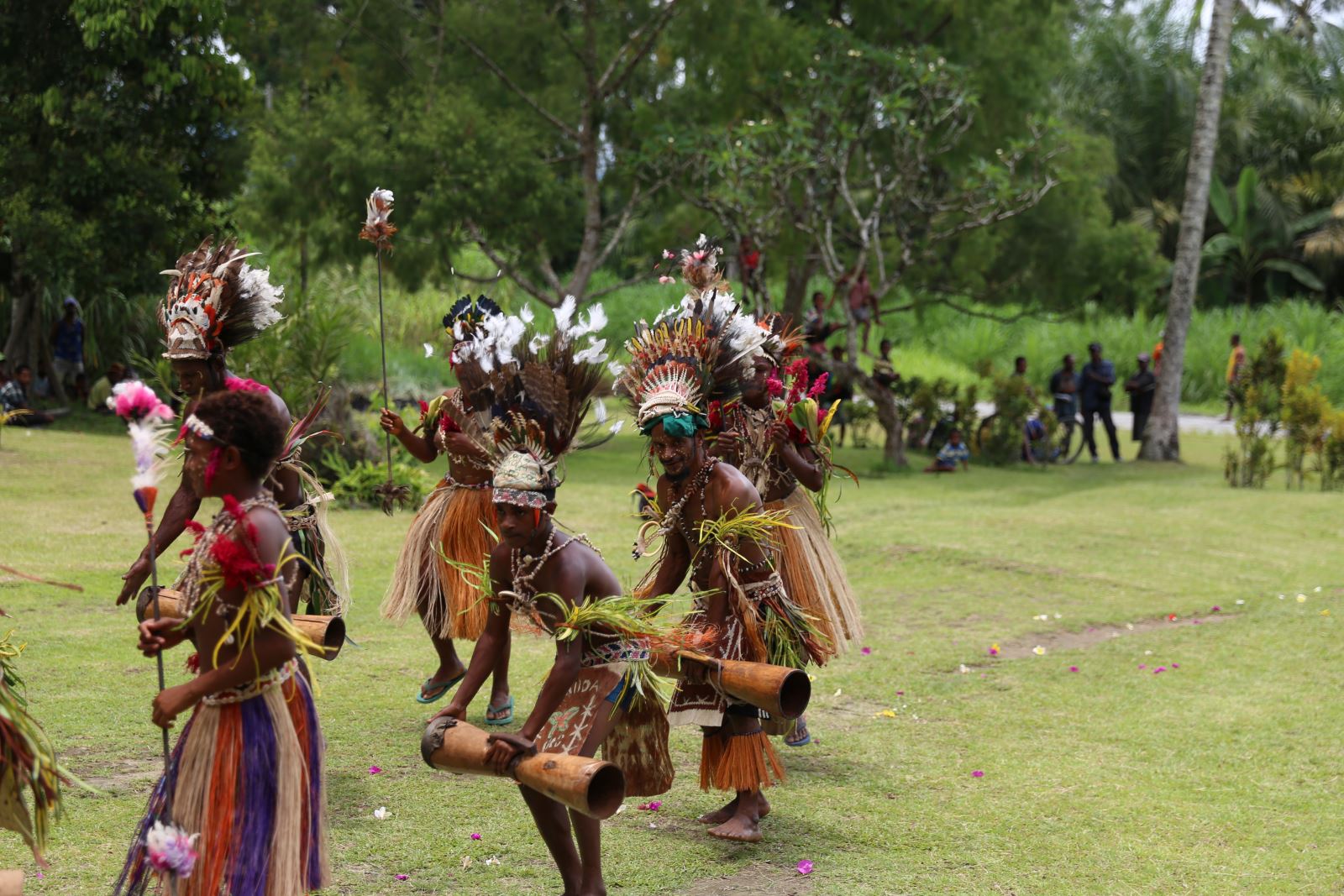 Guided by experienced Australian leaders with comprehensive local knowledge and customs and an unwavering passion for the PNG history, hidden battle sites, treasures in tandem with PNG locals who have lived on the land for generations and are willing to open their homes to share their culture with you, because of their close relationship with Our Spirit.
Participants as young as 14 years and as old as 81 years have successfully completed PNG adventures with Our Spirit. Our safety and success record over the past 24 years is unrivalled by any other PNG trek operator. Our passion for the history is second to none and we pride ourselves on our ability to personalise your experience by including detailed information for relatives of the diggers who fought in PNG or elsewhere in the "Pacific campaigns".
Our adventure package includes airfares, accommodation, local authority fees and much more. Please refer to each of the tabs for full details on our inclusions, exclusions and pricing for this adventure or contact us to discuss your specific requirements.
Sit back and watch our master story tellers bring the campaign to life.
Adventure Package Inclusions
Our comprehensive adventure package includes:
Limited group size

International and PNG domestic airfares and accommodation (refer to tab for details)

Australian leadership (refer to Leaders & Guides tab for details)

Pre-trek briefing at the hotel followed by daily briefings and briefings at all major historical sites

Vehicle transfers to/from

Bus transfers to historical sites

Boat transfers around the beach heads and wrecks

Charter flights

PNG Authority - licence fees and permits

Village Fees

Hotel accommodation including meals

Adventure accommodation - guesthouses/tents

New sleeping bag (for you to keep or donate to your local legends on completion)

ANZAC Day dawn service at Bomana War Cemetary

Group expedition equipment (carried by the legends) including:

Tents; cooking equipment; ropes; safety equipment; communication equipment (including satellite phone); etc

eXtreme Cuisine (TM) nutritionally balanced, energy appropriate meals and snacks

Our Spirit provides all tour meals pre-packed for the group from Australia, including breakfast, lunch and dinner which are prepared on the tour. Breakfast and evening meals are supplemented with local fresh vegetables and fruit, when available. Our ability to adequately cater for preferential diets, such as Vegan, Vegetarian, Gluten free etc is limited however, we are happy to discuss options for medically related dietary requirements, upon request. Please

contact us

if you would like specific information about our tour menus

Certificate of completion and Our Spirit Bamboo T-shirt

Subject to accessibility, GPS Spot tracking updates which enables family and friends to follow your journey around PNG.
Airfares & Accommodation
Our adventure packages include:
International economy class airfares to Port Moresby from Brisbane

Pre-paid departure taxes from Australia and PNG

Airport/accommodation transfers in PNG

Package travel insurance to the value of $150 (individual coverage subject to approval for Australian residents only) or rebate on final invoice

Twin share accommodation in Port Moresby

Hotel meals (breakfast & dinner)

Charter flights from Port Moresby to Kokoda

PNG domestic flights from Popondetta to Port Moresby
Adventure Package Exclusions
The following personal items and expenses are not included in this adventure package.
Travel Expenses:

Domestic airfares to Brisbane and accommodation (if required)

Passport and visa (if required)

Personal expenses in Port Moresby and Popondetta (including lunch whist staying at the hotel – breakfast and dinner included)

Airline charges for excess baggage (limit of 17kg personal luggage allowed)

Adventure Equipment

Daypack

hire packs are available for a small fee

1litre water bottle/drinking bladder

Head torch

Personal items:

trekking boots and

premium trekking socks

appropriate clothing and hat, suitable for tropical conditions

eating utensils (bowl, cup, knife, fork, spoon)

toiletries and towel

Basic personal first-aid kit, including insect repellent and pharmaceutical items
Note: a comprehensive equipment checklist is provided to participants, upon receipt of the deposit and prior to commencing the training program.
Please contact us if you would like a copy of our recommended budget to give you an indication of the total costs associated with this adventure.
Medical Expenses:

Pre Adventure preparation and associated medical costs

Malarial medication and any prescription medications recommended by your doctor

Other Expenses:
We recommend trekkers take approximately $200-$250AUD to exchange on arrival in Port Moeresby and Popondetta for incidentals which are not included in the package. For example:

Subject to availability, additional fresh fruit and drinks can be purchased from local villagers along the track, if desired

Handmade crafts and souvenirs can also be purchased along the trek
Pricing
Our standard adventure package is:
$4699 including International travel depart/return Ex Brisbane
The following optional extras are also available at the time of booking or can be added up to 6 weeks prior to departure:
Singles Supplement:

Our singles supplement is available for clients who want a hotel room to themselves on the first two and last two nights of the trip. A surcharge of $480

*

is applied at the time of booking, if this option is selected.
Please contact us if you would like a copy of our budget, which covers exclusions and personal items for this adventure. Large group discounts and exclusive charters are also available on request.
* Subject to change in exchange rates between Australia and PNG.
Leaders & Guides
Our Spirit have the most experienced Australian Trek Leaders, doctors and qualified medics in PNG. They ensure participant safety and deliver an experiential journey based on mateship, courage, endurance and sacrifice by:
Providing individual motivation and encouragement

Creating opportunities for team cohesion

Presenting the most passionate and comprehensive historical briefings along the trip and at specific historically significant sites (supported by various battalions from the Australian Military campaign. Eg. 2/1st, 2/2nd, 2/5th, 2/6th and PIB battalions, etc...)

Guiding participants to wartime battle sites and wrecks

Informing participants of cultural etiquette and educate participants on basic Motu (local Papuan language)

Arranging ceremonial welcomes into villages

Recognising and rewarding individual achievements on completion (including certificate of completion and bamboo t-shirt)
Our PNG Support Crew are Kokoda Legends are an essential part of our team and include:
Group Guides - provide essential local knowledge and safe passage around the various areas covered in the tour.

General Crew - carry our food supplies and the group equipment

Group Cook - prepares all the adventure meals and assists with general crew duties
Important: Unlike other tour operators, Our Spirit PNG support crew ratio is a minimum of 1 local legend for every 2 participants, which enables us to ensure your safe direction and provide you with the best cultural experience in PNG. Additionally, our package fees include all meals and airfares (to/from village of origin) for our local guides and support crew.
History
Kokoda Track and Beach Heads History
In 1942 heavily outnumbered Australian Diggers fought a ruthless campaign which consisted of a fighting withdrawl to keep the Japanese Imperial Army from reaching Port Moresby and ultimatley Australia. Towards the end of 1942 and begining of 1943 the Australians had been reinforced and the Japanese had depleted their supply line which resulted in the Japanese army being pushed back out to the beach heads where they first landed. Many soldiers and local carriers lost their lives on this treacherous stretch of land in 1942 and 1943. This adventure offers the opportunity to pay your respects to the Diggers on ANZAC Day at the Bomana War Cemetary as seen in the photo below.Today the landscape is peaceful, the locals are still as hospitable and supportive as they were in 1942.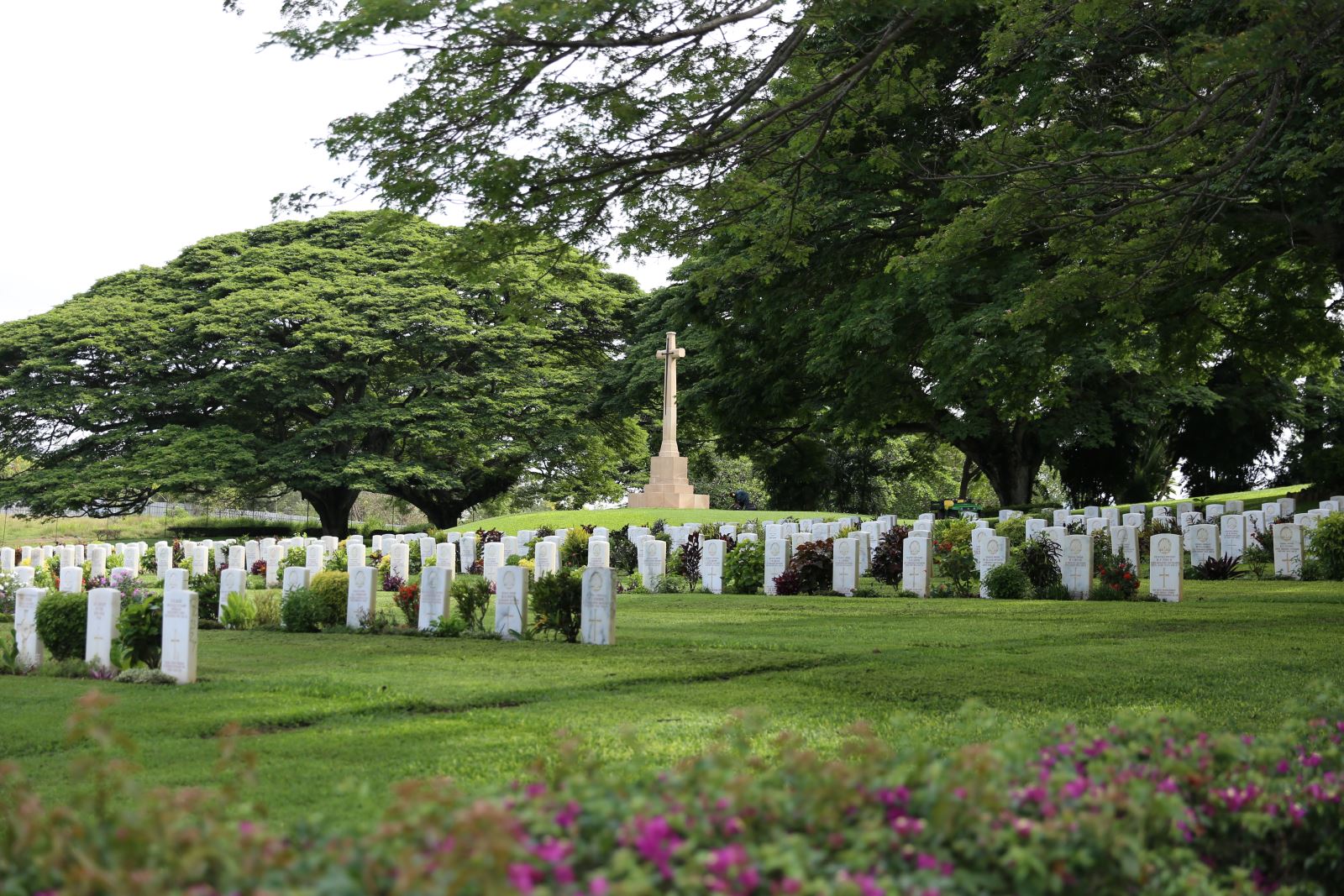 (These tours are led by well recognised War Historians in PNG)
If you're keen to know more about the history of the Kokoda and Pacific campaigns and their significance to Australia, we have a wealth of resources and information that we'd love to share with anyone who is genuinely interested. Please contact us now for more information or to book a history presentation for your interested group.
Trek Itinerary
Please note, the first and last day of this adventure includes your international travel to and from Port Moresby as well as accommodation on the first two and last two nights.
The following 9 day tour itinerary is recommended as a guide only. Road and weather conditions will inevitably determine the final journey of each tour. To maintain our unblemished safety record, all touring and sight seeing is done during daylight hours only. As many of our Aussie Diggers will attest, the journey across PNG is one of respect to those who endured unthinkable conditions during the war in 1942-43.
Please click on the image below to display a full size/printable version of this sample itinerary.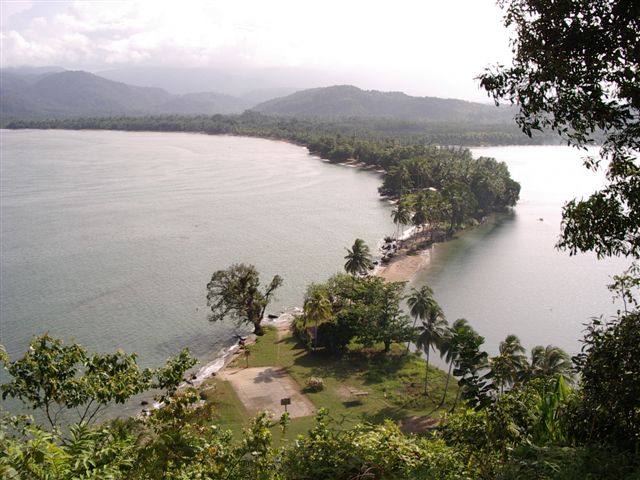 Testimonials
Our Spirit is proud to share with you genuine testimonials and Facebook reviews from clients who have participated in our expeditions. Beyond the standard written testimonials we have received over the years, a number of people have been interviewed independently by Creative Arts Director, David McIntosh and given their permission for Our Spirit to share their experience.
Considerations
Our Spirit holds current public liability insurance and maintains comprehensive risk management procedures for all our adventures as part of our standard business practice. Our experience, safety and success record on the Black Cat Track is unsurpassed by any other trek operator, however there are still some things which you should take into consideration prior to booking.
It is recommended that each person joining the party be physically prepared by the time of departure. An exercise program, including training walks and nutritional advice are included in the program.
There are several sessions within the program that require training with full packs, (that is the backpack and all equipment you intend to use on the trek). By wearing or breaking in your hiking boots (aided by our specifically designed premium trekking socks), you will minimise the risk of blisters and unnecessary sweat problems if they can be addressed prior to commencing the trek.
Booking Information
We recommend that you make your booking for this adventure at least 4 months prior to the departure date to ensure you have adequate time for preparation that is required. Bookings generally close 2 months prior to departure when international flights and accommodation are finalised.
During the booking process, you will be required to submit your contact details as well as personal information about your health, any conditions or prescribed medications you take, and your emergency contact person's details.
Additionally, you will be required to check all items on the terms and conditions section of the booking form. If you are under 18 years of age, you will also be required to enter the details of a consenting adult who will receive a copy of the form.
A non-refundable deposit of 10% is required to secure your booking with the final balance due 30 days prior to departure.
Upon receipt of your deposit, we will send you an email with instructions and important information that you will need to prepare for this adventure. Alternatively, please let us know if you prefer to receive the preparatory documents on a USB stick and we will post them to you.
IMPORTANT: Exclusive group bookings and group discounts are available by negotiation. Please contact us to discuss your specific requirements.
More Information
CONTACT US NOW if you would like more information about this adventure.
Invite one of our highly qualified Tour Leaders to deliver a comprehensive history presentation to your interest group
Discuss your individual or group requirements
Have your adventure specific questions answered by one of our experienced Tour Leaders.
Request contact details for clients who have trekked or taken part in other events with Our Spirit and are willing to discuss their experience with you.