5 Dec 2016

6:45 PM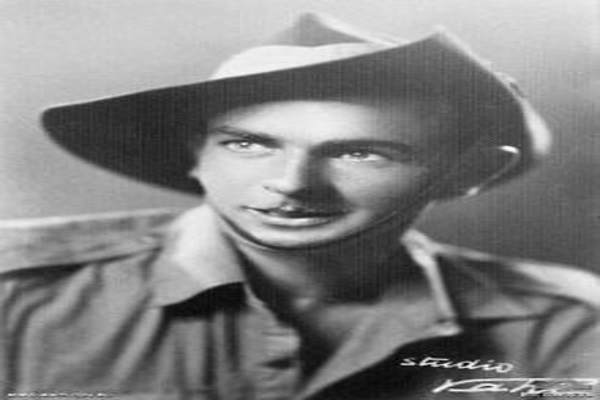 At a time when we are all concerned about what we term "leadership values" and the need to develop them. The Diggers of Kokoda were asked the question: what makes a good Leader? here are their collectives answers.
Based on your beliefs perceptions of the kokoda track in 1942, what do you believe leadership is?
A good Leader is one who displays confidence in himself which in turn puts confidence in you. They are strong and willing and quick to give praise for a job well done. You could follow his orders cheerfully.
The ability to influence others to do things or achieve their own potential beyond their own expectations.
The ability to gain the confidence of subordinates so that they will follow their leader or implement his/her directions unquestionably.
The ability to inspire a person or group of persons to perform a particular task no matter how dangerous: and the ability to keep morale high.
To be in control of people, instill discipline and fairness
The ability to get others to understand the task that has to be accomplished, to get them to make the task their own and then to work together to reach the common goal.
Leadership is giving responsibility to men under your command, their wellbeing and respect. Total knowledge of your subject and being able and confidant in imparting same to them
A trust that person in charge has as much commitment to the task as you yourself.
Capt Sam Templeton set the example. He was well respected and we looked up to him. He didn't expect anyone to do anything he wasn't prepared to do himself.
The ability through a knowledge of the subject, to convey confidence and trust in those about you, and take the initiative if desirable or necessary to direct them in what to do and, because of their confidence in you, have them do it.
Leadership is the ability to take control of most situations and finish up with the best result under all conditions.
A person who can communicate with the men and be able to listen to others.
Good character and trust in yourself and men behind you
To go first, to give instruction, creating a team and developing comradeship with all members of your team.
Knowing your job and giving an example of courage. Initiative and a genuine interest in yourmens safety and well being. Give clear orders, a firm voice instils confidence. Never try to hoodwink Aussies.
Someone who is good at control, communicating, delegating and checking.
Distinctive personal characters and look the person in the eye. Truth, trust and sincerity, then they'll know you're fair dinkum.
The ability to give and take orders without question
The ability to mould and utilise a group.
To gain trust and respect of others.