16 Jun 2014

2:34 PM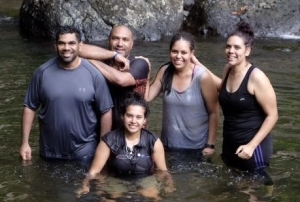 Aidan Grimes was proud to lead participants of Indigenous Youth Leadership Program across the Kokoda Track on his 90th crossing this month. Everyone in the group successfully completed the adventure in a fast-paced 7 day trek that included comprehensive Australian war history and lessons from our Diggers in 1942
A message from Jodie Belyea, IYLP Jobs Australia Foundation Manager on the groups Kokoda Trek:

Well I am writing this on the plane, about to depart from PNG. What an amazing week...

We started off full of nervous anticipation as we sat listening to Aidan Grimes from Our Spirit repacking packs with essential items only.

Day 2 we travelled from Port Moresby to Kokoda in open air buses, passing through Popendetta to purchase final supplies and water. The stark reality of living conditions hitting us as we toured the local hospital and visited the paediatric ward. Children with their parents who were malnourished and suffering from tuberculosis staring at us but also happy to smile back and clearly enjoying the cheery hellos from the group.

We spent the night at Kokoda village on Judith's property. Here we learnt to make roofing and spent 3 hours repairing a building for her.

The next day we stepped off to start the trek, eager to get on the way.

The first three days rained, so there was mud mud and more mud. Our clean squeaky boots no longer looked flash.

Aidan provided us with many moving accounts of the battles and bloodshed that took place at Kokoda, Isurava, and Brigade Hill. Pushing home key messages about the value of courage, mateship, sacrifice and endurance. Qualities we would test in ourselves as we walked along the track.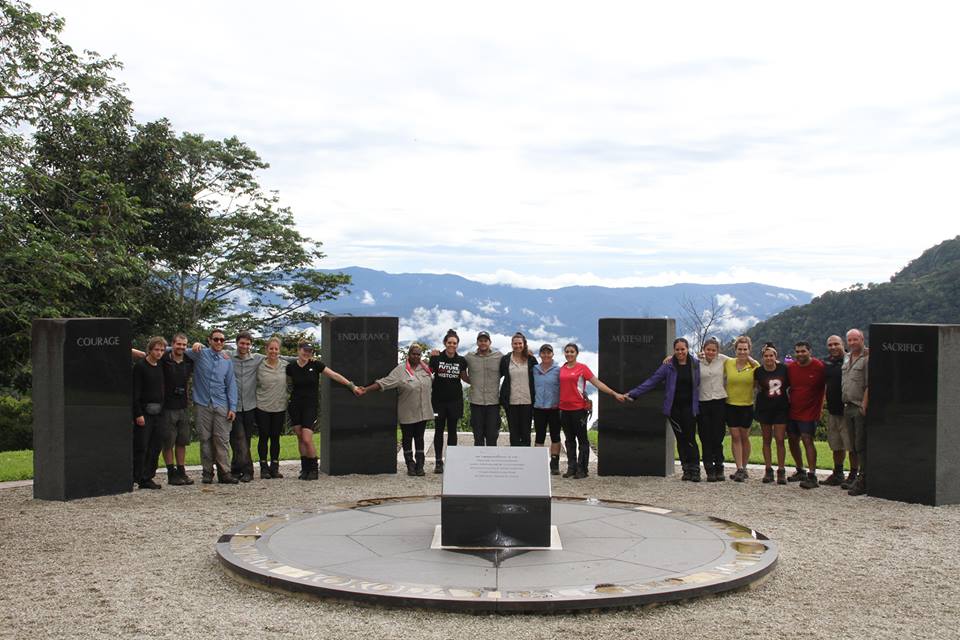 The Legends, who supported each and every one of us, demonstrated unconditional care and support of us as we took each step. It was a lesson in humility; nothing was too much for them. They carried their load, our load and pushed, pulled and encouraged us every step of the way with huge smiles, laughter and song.

There are many gifts you get from walking the track:
-Resilience
-Greater confidence and belief in self; and
-A real understanding of how to walk in the spirit of reconciliation.

Walking the trek also grounds you, your boots literally sink into the mud for hours on end, one step after the other, and with this comes important messages about how to live life:

-To go slow, and concentrate;
-To be present and focus and not sweat the small stuff;
-To know ones history and respect our fathers and mothers that made Australia the great country it is today;
-To grasp the opportunities we are given and make the most of them;
-To smile, laugh and sing often; and
-know anything is possible with courage, determination perseverance.

We arrive home with weary bodies, sore feet and a slow stagger. We arrive home however more resilient, with fresh ideas about what is possible for our future.

We have each grown so much thanks to the Foundation's investment and the amazing story telling of Aidan Grimes and the Our Spirit legends.

Individually and together, we have learnt, we have challenged and we have taken the opportunity to be the leader in our lives in hope that we can help and support others to lead.