25 Nov 2015

12:00 AM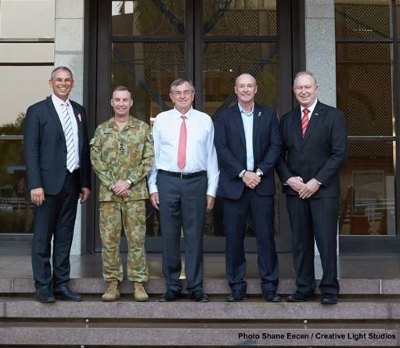 Aidan Grimes was the guest speaker at the Northern Territory Duke of Edinburgh's Award Ceremony held at NT Parliament House on 18 November 2015. Photo by: Shane Eecen, Creative Light Studios Here is an excerpt from his interview with event's coordinator, Joelene Dukes.
Joelene: What do you love about your job?
Aidan: What I love about my job is creating opportunities for people to challenge themselves through rich life experiences, allowing them to see what their true capability is and to see the Spirit that lies within them while helping others.
Joelene: Why should young people aspire to do the Award?
Aidan: Because it gives them an opportunity to map out a future built on resilience, support and true, rich life values. It also creates a liefetime of networks that results form the sharing of adventure.
Joelene: Who or what inspires you?
Aidan: Normal people who try to make a difference for others, who strive to be the best that they can be. Everyday fathers and mothers doing the best they can. They truly inspire me.
Joelene: What are your top five achievements?
Aidan:
Successfully walking the Kokoda Track 100 times
Creating an event that raised $1.2 million for Youth Suicide prevention
Being awarded NSW Community Father of the Year in 2000
Raising over $3 million for many charities
Receiving the 2012 National RSL ANZAC of the year medal
Joelene: What's your message to youth?
Aidan: Always follow your passion and truly believe that you are capable of achieving anything you truly desire. Remember, your journey begins with one step...
Please contact us now if you would like more information about Aidan's availability to present to your group or organisation.