23 Nov 2016

12:01 PM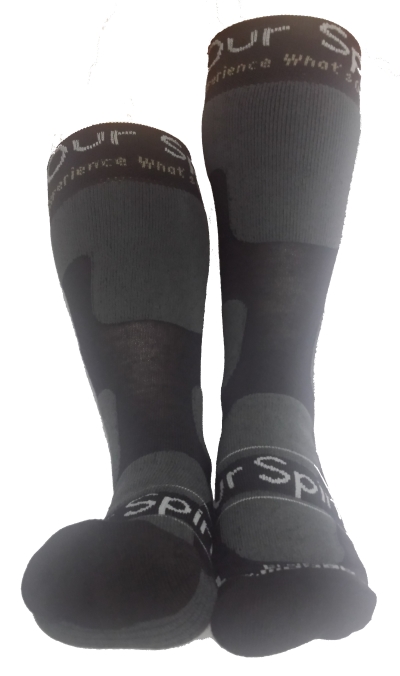 When taking on a challenge it is essential to have the right equipment. One of the most important key areas is choice of socks, to look after your feet. We have often heard of terrible situations that arise because someone has been advised incorrectly or simply purchased an inferior product. The areas of blister prevention, chaffing, foot strike, infection, can be reduced with the correct product.
One of the key elements in undertaking a challenge is to have the right equipment to support you. Over the past 22 years undertaking some of the most wildest and hardest challenges we have built up a great understanding of what actually works and lasts.
Socks are one of the most important pieces of kit to have. To make sure that your feet are protected against infection, blisters, heat prickle, chaffing, circulation etc.. we researched and created a sock with silver wool to protect against infection. We have also allocated padding in the left and right specific sock at the key points of contact to prevent foot strikes and bruising. We have also elasticated them to prevent slipping and sliding to prevent blisters. These socks are now worn by many in the trekking industry. They are also worn by many in the services, including special- forces, who absolutely swear by them.
​We have had many who order them anytime they travel because of the high content of silver wool, that helps prevent infection. So next time you travel or undertake a challenge whether its Nepal, Kokoda, Camino, Machi Picchu, Shaggy Ridge etc, or just general travel have a look at the socks of your fellow trekker... it could be ours!!!
Check them out here
https://www.ourspirit.com.au/shop/trekking-socks