Women's Spirit Project
The Women's Spirit Project aims to transform the lives of women from the Frankston region who are experiencing disadvantage, using a unique adventure-based therapeutic program with essential life-skills training.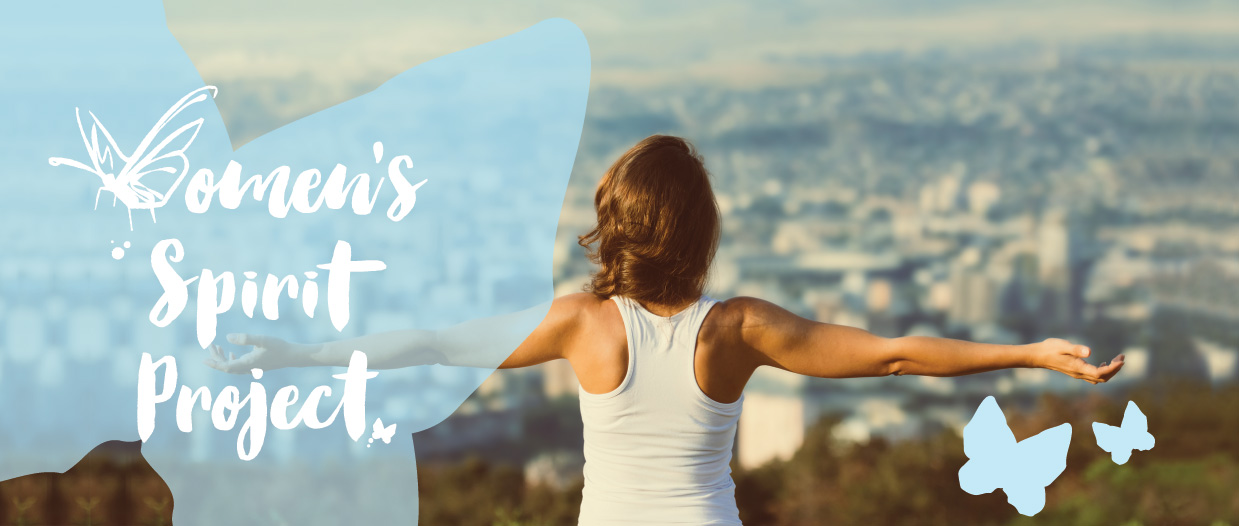 The program will commence in February 2019 and conclude in May 2019. Every Sunday for 14 weeks women, aged 25 years and older, will be given the opportunity to build their mental, emotional and physical resilience to enable them to complete a 3 night/4 day trek around the Mornington Peninsula.
The women delivering this project are CEOs, business owners, managers and fitness experts from the health, fitness, finance, creative, community and social welfare sectors. They have a wealth of knowledge and experience, and most importantly, a deep desire to provide the helping hands required to deliver this project.
Contact us
We'd love to hear for you – if you would like to take part in this adventure, partner with our work, sponsor a participant, or simply get to know us a little better.
Email Us Now
Follow us on Facebook
Who We Are
Jodie's story
The Women's Spirit Project is the creation of Jodie Belyea and an initiative of Our Spirit Pty Ltd. The project is the pinnacle of a 50-year journey for Jodie, who experienced trauma in her childhood. With the support of friends, family and mentors, and using adventure-based therapies and counselling, she has been able to live a rich and rewarding life.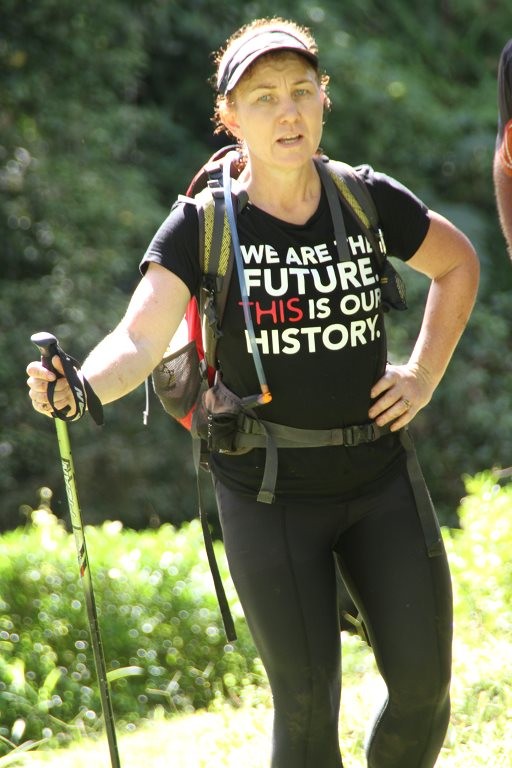 Jodie has completed three treks of the iconic Kokoda Track and a five-day, solo walk of the Bibbulman Track in Western Australia. She has built a career designing and delivering dozens of adventure-based programs and activities, at state, national and international levels, for hundreds of people from all walks of life.
Now, with the support of a team of local professional women, Jodie has created the Women's Spirit Project. Together, they aim to give women experiencing disadvantage the opportunity to participate in the same life-changing learning and activities that she experienced.
"In moments of achievement and struggle, adventures reveal what we are made of, what we are capable of, supporting us to grow in confidence and resilience; strengthening the mind, body and soul." – Jodie Belyea
The Team
The women delivering this project are CEOs, business owners, managers and fitness experts from the health, fitness, finance, creative, community and social welfare sectors who live and work in the Frankston region.
Jodie Belyea
(Project Coordinator)

Masters in Business Leadership
Undergraduate qualifications in Youth Work, Community Development, training and business administration.

25+ years' experience supporting large and small not-for-profit organisations with program development, strategic planning, fundraising, service reviews and team-building.

20 years developing life skills and personal development programs for vulnerable young people and adults.

Jenny Bosse

Certificate IV, Personal Training

Group exercise, Older adults
20 years' experience in health fitness supporting community programing

Majella Frick

Bachelor of Arts in Journalism and Government

25+ years' experience as a journalist, project manager and office administrator.

Lorraine Riddoch

BA Hons in HR and Hogan Qualified Coach

HR Leader with 20+ years' experience across private and public sectors in both UK and Australia most recently NAB and Australian Unity.
Has mentored women across Australia and Asia.

Kerry Strickland

Bachelor of Nursing

Proud Aboriginal woman from the Wadi Wadi tribe

5+ years working as a nurse, specialising in health for those experiencing disadvantage. Currently working as an Aboriginal Healthy Start to Life Nurse.

Susana Leiva

Bachelor of Arts (majors in Linguistics and Anthropology)
Bachelor of Teaching, University of Melbourne.

17 years teaching primary and senior school levels. Passionate about promoting kindness in each and every interaction with not only our fellow human beings but all living creatures.

Partner Organisations
Aidan Grimes
Director

Bachelor Sports Science & Nutritionist

30+ years experience in high performance

Aidan Grimes is an accomplished coach and, through his unique understanding of history, has helped many change their perception of the past, equip them to live in the present, empowering them to design the future they wish to have.

He has a keen interest in what makes the best get better. Clients who work with Aidan are those that want to constantly improve, get the best from their people and expand the range of possibilities. His passionate, engaging and energetic focus empowers the people he works with to become the type of leaders they want to be, creating sustainable leadership for teams and organisations.

Juanita Sanger
CEO, Life Energy

Bachelor of Education in Physical Education and Health

20+ years' experience in the health and fitness industry

She has been employed as a secondary college Department Head of Physical Education, Health and Sport; and Girls Sport Victoria executive committee member.

Greer Watson
Owner, Innate Design

Bachelor of Arts from Sydney College of Arts
Bachelor of Visual Communication (Hon)

20+ as a graphic designer for national advertising agencies, international companies and running her own business. Award winner - for Amnesty International campaign.

Helen Woods
Director, CEO Confidential

30+ years' experience as a facilitator, encouraging leaders and their teams to co-create, collaborate and design new futures. She supports individuals and groups to 'find their sense of self'' and to embrace the change they want.
Email Us Now
Follow us on Facebook
What We Do
Our Mission
The Women's Spirit Project aims to transform the lives of women from the Frankston region who are experiencing disadvantage, using a unique adventure-based therapeutic program and essential life-skills training.
These women will be supported on a journey which will enable them to take emotional, physical and intellectual risks that build their confidence, self-worth and resilience, in order to develop the courage and determination to realise their life goals.
Our Clients
Participants of The Women's Spirit Project will:
be determined and committed to make change
be courageous
come from the Frankston and surrounding areas
be 25 years or older
be experiencing barriers in their life, including but not limited to:

social isolation
mental health issues
family violence
homelessness
long term unemployment
low educational attainment.
Participants will be referred from community agencies and services in the Frankston and surrounding areas.
Why Frankston?
The Frankston community has a greater number of women doing it tough when compared to the rest of Victoria.
In the 2011 Census, the Socio-Economic Indexes for Areas (SEIFA) Index was 996.7 which is extremely low compared to the state average. The SEIFA figure is attributed to community safety, housing insecurity, unemployment and child development.
Particular concerns in the community are families with high levels of family violence, child abuse and family breakdown, the number of children in out-of-home care, drug and alcohol abuse and the number of people suffering from mental illness, homelessness and unemployment.
Some stats:
1 in 5 families are single parent families (20.5%) higher than the national average
Nearly half of Frankston women earn below the minimum weekly wage (< $599)
With low-income households or people living in socio-economic disadvantaged areas; higher rates of chronic diseases are prevalent
1 in 5 women report high levels of psychological distress.
The highest rate of family violence in Metropolitan Melbourne.
Women from the community experience a range of barriers that prevent them from participating in physical activities and sports. These barriers compound their vulnerability and the risks they and their families' experience. Barriers for women participating in physical activity:
Women are unlikely to see the benefits of physical activity
Low household income
Feel intimidated due to being overweight
Feel embarrassed
Lack of good, safe walking paths
Lack of 'me' time.
The Program
A range of therapeutic adventure-based personal development and life skills activities will be delivered in the course room and the great Australian outdoors to support the women on their learning journey.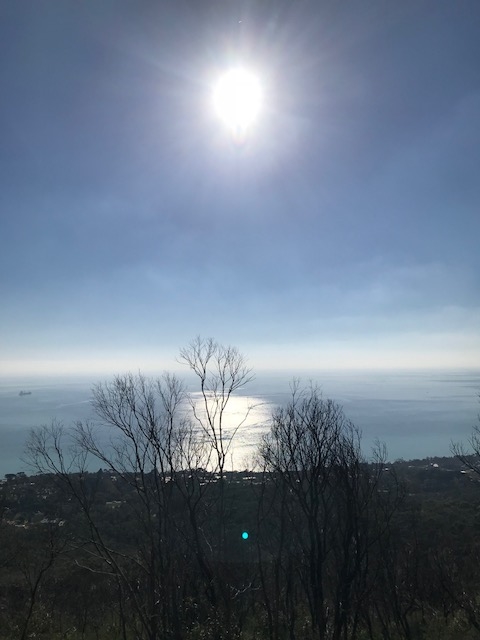 From February 2019 and concluding in May 2019, 25 women, plus a team of experienced trainers, will meet to undertake the following:
Weekly Fitness activities
Monthly training walks of 3 to 5 hours
Life skills sessions including: goal setting, communication skills, conflict resolution, budgeting, mental health and wellbeing and positive parenting
Development of a 'Personal Blue Print' including short, medium and long term goals that inspire and motivate
Mentoring support from trained female mentors from the community
Three night/four day trek on the Mornington Peninsula.
Email Us Now
Follow us on Facebook
Meet Our Sponsors
Email Us Now
Follow us on Facebook
Sponsors Us
Sponsorship Option One – Participant Sponsorship
$2,000 per woman to complete the 5 month program 25 participants aged 25+ from the Frankston region.
What the $2,000 purchases:
80 hours of training delivered over 14 weeks across 5 months
Child minding
Training manuals
Equipment for training and trek – tents, walking shoes, sleeping bags, sleeping mats, rain gear
Participation in a 3-night, 4-day trek within the Mornington Peninsula
Documentary on the project and participants' journey. Sponsorship opportunities available:
Sponsorship Option Two - Project Documentary
Cost $12,000 - 3 x $4000 or 2 x $6000
Documentary of the project journey, including participant and volunteer stories of growth and transformation.
What the money purchases:
20 minute documentary
Hire of all video equipment, script writing, editing equipment, lighting
Launch of documentary at celebration event
Sponsorship Benefits
Gold or Silver sponsorship offerings
Optional participation in documentary
Logo placement at the beginning of documentary
Business name listed in documentary credits
Sponsorship Option Three – Training and Marketing Resources
$1,000 x five sponsors. Group training materials and equipment necessary to deliver the six-month project.
What each $1,000 purchases:
Promotional garments including: caps, T-shirts, hoodies/wind cheater
Promotional signage for banners and vehicles
Bus hire for the trek
Training materials and stationery supplies
Additional walk equipment for the group
Sponsorship Benefits
Two tickets to the project launch
Two tickets to the celebration event
Acknowledgment of company on Facebook
Business name listed in documentary credits
Sponsorship Option Four – General running costs
Give what you can from $50 to $250
Email Us Now
Follow us on Facebook
Upcoming Events
Calendar of Activities:
Women Spirit Launch Event – Saturday, 15 September, 2018
Recruitment - commencing August, 2018
Program Commences – 3 February, 2019
Mornington Peninsula Trek (3 nights & 4 days) – 3-6 May, 2019
Program Concludes – 19 May, 2019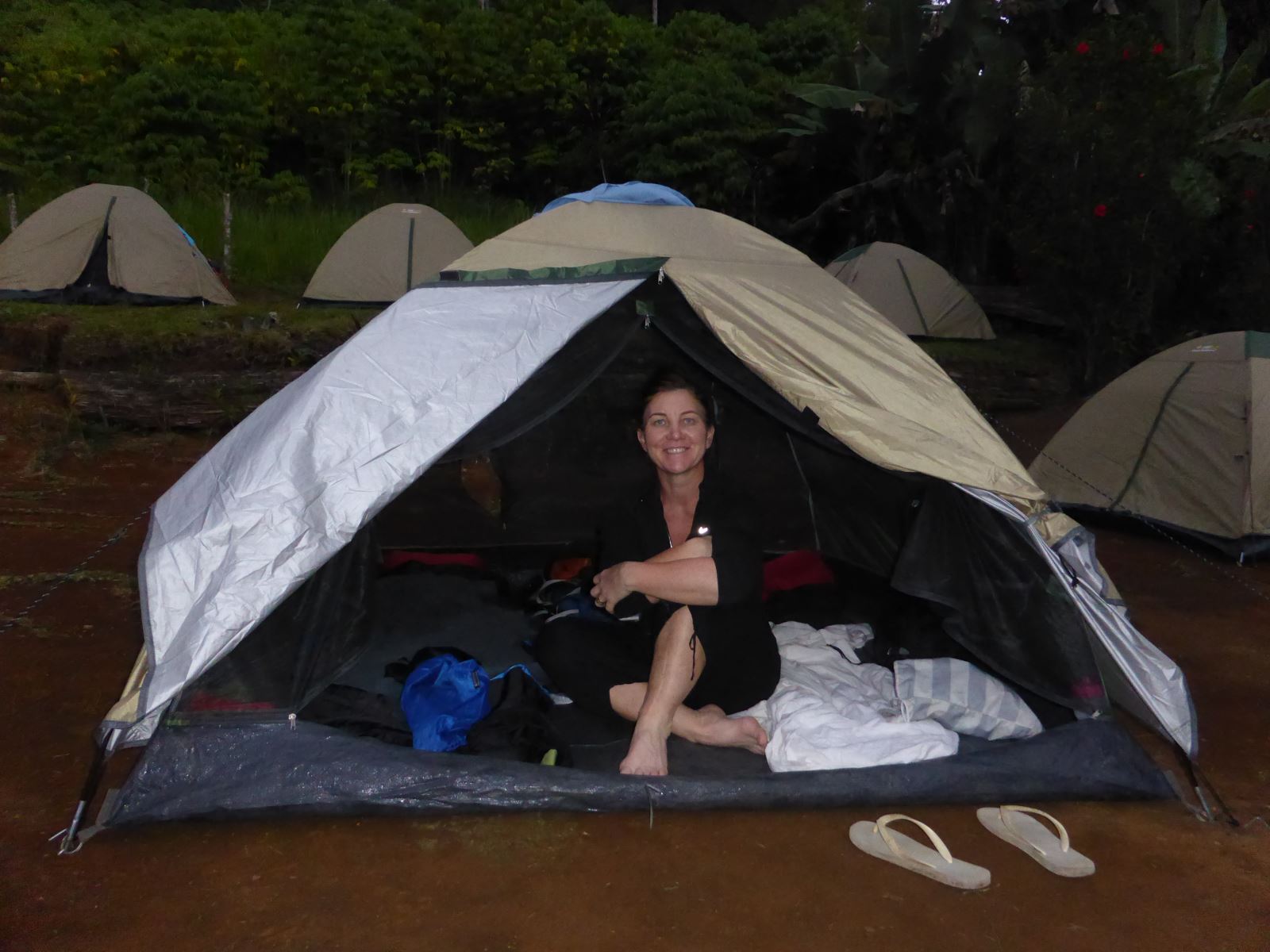 The Women Spirit Project Launch Event – [BOOK NOW].
Trek – Mornington Peninsula 3 night/4 day. Take in the gorgeous scenery and the great Australian outdoors on this 3 night, 4 day experience. Participants, mentors and facilitators will be supported by a crew of volunteers to complete the trek with opportunities to include family and friends along the way to get an injection of encouragement. Everyone will camp in tents and be supported to immerse themselves in the process of putting one step in front of the other and all that comes with undertaking this life-changing adventure.
Email Us Now
Follow us on Facebook
News
Frankly Frankston article published 14 August 2018
Email Us Now
Follow us on Facebook
Join Us
Volunteer
Do you or someone you know have skills, knowledge, passion and time to dedicate to this unique and challenging project? Then contact us.
Email: womensspiritproject@ourspirit.com.au
Follow us on Facebook
Are you interested in becoming a Women's Spirit participant? Applications open 1 August, 2018.
Application Form coming soon
Email Us Now
Follow us on Facebook