Testimonial by Various NSW Police 2006
Ok, about Kokoda, DO NOT go with anybody other than Our Spirit.
Kokoda ANZAC Trek - April 2006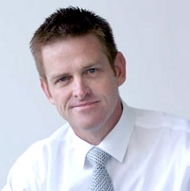 "Ok, about Kokoda, DO NOT go with anybody other than Our Spirit. They took our Police Legacy Group in April of this year (2006) and it was simply brilliant. We had a reunion on Friday night just gone and I enjoyed speaking to the other trekkers and hearing how the trip has impacted upon their lives. One of the girls that I spoke to summed it up when she said nobody talks about the trip without making a comment about Aidan. Once you walk with Aidan and share in this man's passion and unsurpassed knowledge you will know what I mean. I have no idea about costs and how they might compare to other tour companies, but don't bother even wasting your time, this is not something you want to compromise on.
So was it worth doing? Hell yes and I would do it again in a heart beat!"
Peter Baines, Inspector, NSW Police
"I had a great night and it was a fantastic opportunity to see everyone again and relive some the memories of the trip. I want to say a big thank-you for making the effort to be there that night. You mean a lot to all of us - especially me and it was fantastic to see you again. It reminded me that Kokoda will not be a distant memory but an experience which has made some impact, whether small or colossal, to every day since my return".
Louise Griffin, NSW Police Anzac Trek 2006