Aidan Grimes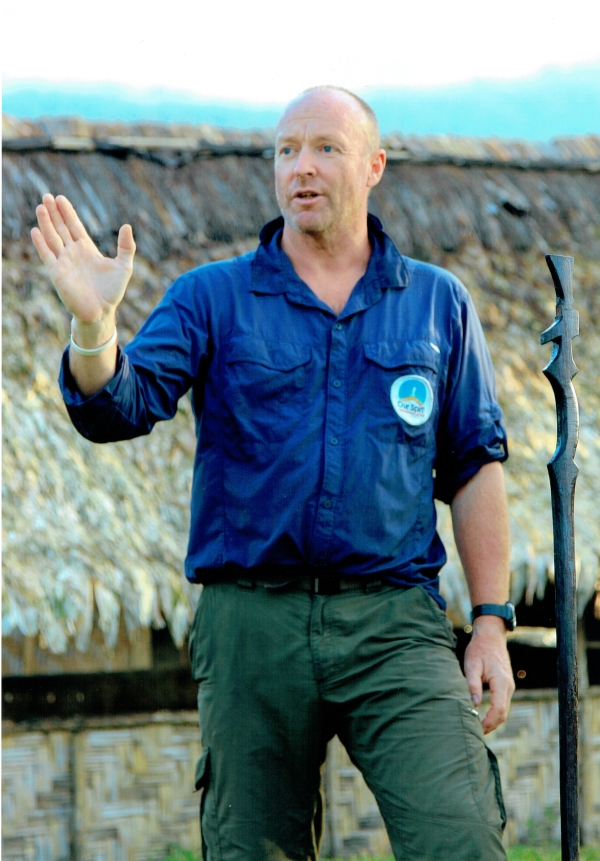 Aidan has led more groups across the Kokoda Track or the Black Cat Track for Our Spirit than any other individual or organisation. His leadership provides the basis of our unrivalled safety and success record to date. His knowledge of the terrain and his physical ability in this difficult environment are second to none.
Aidan's understanding and insights into the history and military campaign relevant to Australia are widely recognised. In fact, he was presented with the "National RSL ANZAC of the Year Award 2012" in recognition of his "exceptional service to the Australian Community demonstrating compassion, endurance and dedication" as cited on the medal. Additionally, he is an honorary member of the 2/14th and 2/16th Battalions, an acknowledgement that demonstrates his deepest respect for the Australian Military whom provide us with the freedom we enjoy as a nation today. On the Kokoda Track, the elders refer to him as Uda Baroma (Wild Pig) or Uda Lauma (The Spirit). The local elders have a huge amount of respect for Aidan as evidenced when one of the elders at Vesulogo Village named his son after Aidan.
In November 2015, Aidan led his 100th Kokoda trek in the 100th year of the ANZAC's finishing in Port Moresby for Remembrance Day. This is a phenomenal achievement and one which will never be repeated.
Aidan continues to hold the track record as the most successful Kokoda trek leader with more than 120 crossings to his name. On ANZAC day 2019 Aidan was awarded the Queen Elizabeth II Diamond Jubilee Medal by the Governor General of PNG in recognition of his service to PNG.
Our Background
Our Spirit was established by Aidan Grimes in 2004 to support the growing demand for adventure challenges and adventure treks from our corporate clients under our previous name of Wellbeing Solutions Pty Ltd, where we have been providing corporate health and wellbeing programs and adventure walks since 1989. Since then, Aidan has become an exceptional trek leader and keynote speaker.
Our Spirit's Adventure Treks are as much about celebrating and commemorating the achievements of historical legends as they are about motivating you to reach your highest potential today. It's about "having a go" and gaining an appreciation of the things our indigenous people, war heroes, pioneers, and modern sports people endured and how that can be translated to you personally.
For example, our PNG adventures emphasize the indigenous, cultural and historical significance of the Kokoda Track, Black Cat Track and Shaggy Ridge Tours, including the 1942 battle that saved Australia from foreign invasion.
Many people have the training, skills and knowledge to achieve great things in life; but it's your passion, instinct and spirit that gives you an edge. We create an environment for you to experience something real and out of the ordinary - experiences that remove any perceived limitations you may have.
Our Credentials & Commitment
Our Spirit boasts an impressive record of success with every client safely completing their chosen challenge. Our unique adventure treks and personal development initiatives have specific preparation programs developed by our team of qualified exercise physiologists who enable you to be physically prepared and up to each challenge.
We give you the tools to help you reach your physical and psychological potential, so you can maximise your enjoyment when you "experience what's out there". Our commitment to you is to deliver
Safety & Quality
Experience & Leadership
Sustainability & Respect
Passion & History
Expert Preparation
We achieve this by providing our clients with a 3 month, event specific preparation exercise and nutritional training program, developed by our qualified exercise physiologists. Execution of these program ensures that every client is physically ready and able to enjoy their chosen adventure with us. Additionally, we provide clients with timely, comprehensive event specific advice, instruction and checklists for travel arrangements, adventure equipment and other preparatory requirements to ensure we deliver to our commitment.
As an organisation, we are proud of our:
unsurpassed safety record

comprehensive risk management strategy

commitment to service quality management

highly experienced and qualified leaders from specialist fields

small groups/charter groups, ensuring personal attention and interaction with our leaders, local guides and fellow adventurers.

highly respectful relationships with the indigenous peoples from Australia, PNG and elsewhere

continuous feedback from participants who share how the Our Spirit experience has positively impacted on their lives.
Our Spirit delivers adventure treks and personal development initiatives in a unique way that enables you to remove any perceived limitations you may have and reach your highest potential as an individual as well understanding the collective power of a team.
Some of Our Spirit's major clients from our corporate programs and adventure challenges include the Australian Defence Force, NSW Police Force, NSW Police Legacy, NSW Fire Brigade, NSW Ambulance, Federation University, Victorian Aboriginal Health Services, The Armidale School, Hawthorn Football Club, Colliers International and subsidiary PRDNationwide, Julian Burton Burns Trust, Computer Associates, Ericsson, Microsoft and Vodafone just to name a few.
Our Founding Director
Aidan Grimes

Bachelor Sports Science & Nutritionist

30+ years experience in high performance

Aidan Grimes is an accomplished coach and, through his unique understanding of history, has helped many change their perception of the past, equip them to live in the present, empowering them to design the future they wish to have.

He has a keen interest in what makes the best get better. Clients who work with Aidan are those that want to constantly improve, get the best from their people and expand the range of possibilities. His passionate, engaging and energetic focus empowers the people he works with to become the type of leaders they want to be, creating sustainable leadership for teams and organisations.
Our Culture
Our Spirit adventures are synonymous with key events that shaped Australia's evolution, such as the 1942 battle on the Kokoda Track that saved Australia from foreign invasion. Our adventure treks are as much about celebrating and commemorating what historical legends achieved in their time, as what we are capable of achieving in our lives today. Our Spirit creates the perfect environment for you to develop an appreciation of what our war heroes, indigenous people, pioneers and modern sports people endure(d) and how that can be translated to you personally. We are dedicated to providing opportunities for you to experience what's out there through adventures that are rich in cultural, environmental or historical significance and that are often extreme in nature. Our Spirit delivers adventures in a unique way that enables you to remove any perceived limitations you may have and reach your highest potential as an individual as well as understanding the collective power of a team.
Our Integrity
Our Spirit is committed to ethical business practices and believe integrity creates and leaves a legacy that is fundamental to our culture. Sustainability and respect are the cornerstones of our relationships of the countries, land owners and indigenous people who enable us to deliver our adventures.
Our brand is built on integrity supported by the pride and passion of a committed team of contributors. We are extremely grateful to all our contributors, in particular our families, friends and suppliers who are critical to our success.
Our Affiliates
Our Spirit is a current member of the following organisations: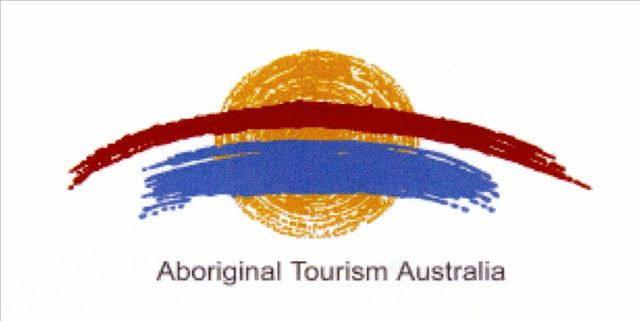 Aboriginal Tourism Australia

Institute of International Peace Through Tourism association (IIPT)

World Responsible Tourism

2nd 16th Battalion

2nd 14th Battalion

39th Militia