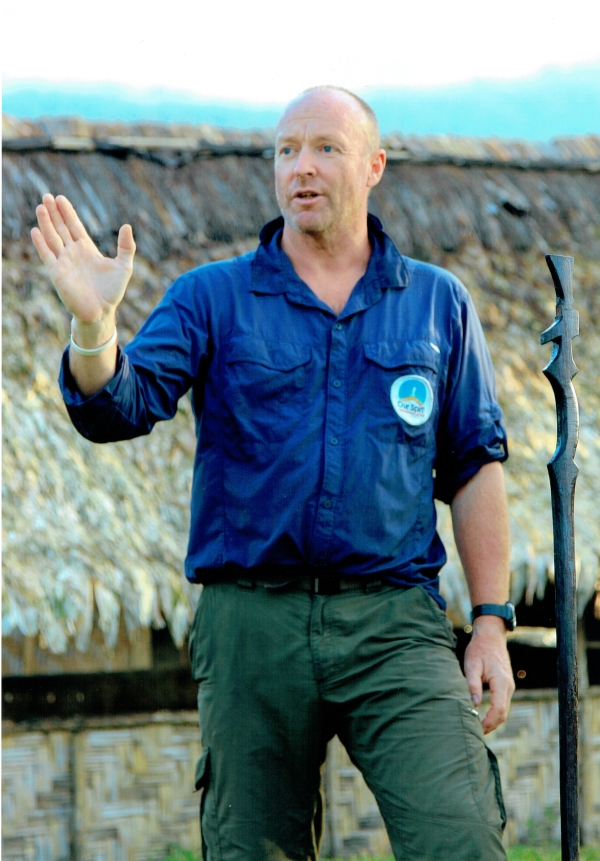 Aidan Grimes has led more groups across the Kokoda Track or the Black Cat Track for Our Spirit than any other individual or organisation. His leadership provides the basis of our 100% safety and success record to date. His knowledge of the terrain and his physical ability in this difficult environment are second to none.
Aidan's understanding and insights into the history and military campaign relevant to Australia are widely recognised. In fact, he was presented with the "National RSL ANZAC of the Year Award 2012" in recognition of his "exceptional service to the Australian Community demonstrating compassion, endurance and dedication" as cited on the medal. Additionally, he is an honorary member of the 2/14th and 2/16th Battalions, an acknowledgement that demonstrates his deepest respect for the Australian Military whom provide us with the freedom we enjoy as a nation today. On the Kokoda Track, the elders refer to him as Uda Baroma (Wild Pig) or Uda Lauma (The Spirit). The local elders have a huge amount of respect for Aidan as evidenced when one of the elders at Vesulogo Village named his son after Aidan.
In November 2015, Aidan led his 100th Kokoda trek in the 100th year of the ANZAC's finishing in Port Moresby for Remembrance Day. This is a phenomenal achievement and one which will never be repeated.